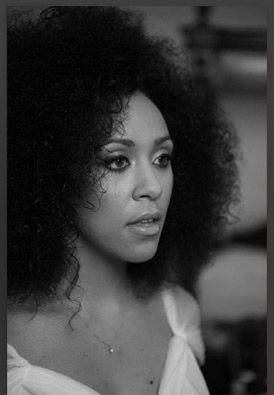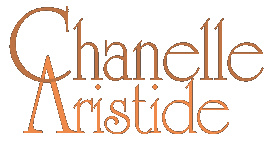 Testimonials
It is a privilege to be invited to perform at your event. It's great to see everyone having fun and enjoying the music and it's my job to ensure this happens. Thank you all so much for your kind words. Chanelle
Loved having you again to sing at our now 10 year wedding anniversary. It was lovely having you sing our first dance song again 10 years later. See you at our next event!
Gill and Trevor
Venue: The Ship Hotel, Weybridge

Hi there, just wanted to say thanks for a great event! Slow start (after all the food) but we got there in the end.
Mr White
Venue: St Georges Golf Club

YOU did our wedding in 2021. We just saw you in the Starstruck. You where amazing!!! Juliana (my wife) said you asked for a testimony and we forgot. Sorry Hope it's not too late!!!


Event: Wedding Reception
Chanelle made our wedding perfect! Every guest was blown away with her voice. Not only is her voice amazing she was so nice and on a stressful day gave such a calming energy. We didn't have a wedding planner and was getting confused with the speeches and timings. Chanelle helped advise us on the day and did announcements. She went above and Beyond. We have been to many weddings where the musicians only sing for a short time. Chanelle was the first person at the venue setting up and the last to leave. She didn't stop all day. We can't rate her high enough. And would like to thank again for how hard she worked and how nice she was. Thanks again!!!!


Event: Wedding Reception
Chanelle was so accommodating given that our wedding date had been postponed a few times. From the moment we booked her, Chanelle was so easy going and able to accommodate any requests we had and communicated with us so well before the event. It was so great to meet her after 2 years of emailing! The music that was played was absolutely spot on and really got the party started. She really got the vibe of the room and everyone had a brilliant time. Her singing voice was fantastic and really added to the evening too in between her DJ set. I would highly recommend Chanelle for any event – my only wish is that the party would never end! Thank you for making our wedding such a memorable event for everyone.
Sophie

Event: Wedding Reception
We both first heard Chanelle performing at a local venue a few years before we actually got married. I always remembered from that day that she would be perfect for a wedding as she had a great voice and also sang lots of current music which we both really liked. Before the wedding; Chanelle kindly took the time to meet us at our wedding venue to plan the day's entertainment. She was really attentive to what we wanted and advised how she would setup on the day and work in line with how we wanted things to flow. We were particularly impressed with Chanelle's extensive knowledge of music itself and how she clearly knew how to build up the vibe across the day into the evening. This was really important to us as music has been a big part of both of our lives. We provided Chanelle with playlists of our favourite music to be played across the day ranging all the way from Soul, Motown, Reggae and R&B to Garage, House and Drum&Bass. Chanelle performed two great live vocal sets through our wedding breakfast of songs we had requested along with some surprises of her own. This went down a treat and at times had everyone singing along in full voice and all waving their spoons in the air!!! She then tirelessly went on to sing and DJ into the evening, all the time keeping the party going with her energy and song choice. Chanelle will be a great addition to anyone's event (whatever the occasion) and is a true professional at every stage from planning to performance. She's a fantastic vocal talent and an all round lovely person to deal with. Worth every penny and highly recommended. You will not be disappointed! Thanks Chanelle!
Dan & Izzy Newman
Venue: Worplesdon Place Hotel
Event: Wedding Reception
We were looking for someone to entertain our families and friends on our wedding day this past December and when we saw Chanelle at Ascot wedding fair, we loved how she sang and what she offered us for our day. We decided to go for her and we were so happy about our decision! Since the moment we met her, she was really open and easy going with all our request as she can sing amazingly and can DJ as well! Some of our guest were Spanish and she delivered a very good mix of songs for everybody! All our guest were up dancing and enjoying there selves straight away after dinner and the music and ambience didn't stop all night! She made the stage look absolutely stunning and we were very impressed and happy of what she delivered to all of us! We would highly recommend her!!! Made our day perfect.
Mr and Mrs Dawson
Venue: Fulmer Village
Event: Wedding Reception
Thanks for another great NYE performance! Everyone loved the evening and particularly your fantastic singing. We missed you last year and it was great to have full confidence that the entertainment was well and truly taken care of! Loads of great feedback from our customers too. Thank you so much!
Tom Burston
Venue: Montys
Event: New Years Eve Party
Thank you so much Chanelle! After hearing you sing at Froyle Park Wedding Fair I told my fiancé, with a tear in my eye, I didn't want to getting married without you! Our wedding was absolutely amazing and our guests didn't think we could wow them anymore until you arrived. Some were very impressed we had a female DJ and then when you opened the evening with our first song they were blown away that it wasn't a record playing! Your beautiful singing and expert DJing ensured the dance floor was never empty and that everyone had a fabulous time. Thank you so much for making our wedding day so special; you have the most amazing voice and we would recommend you in a heartbeat. We wish you every success in the future.
Katey & David
Venue: Farnham Castle
Event: Wedding Reception
On honeymoon but just wanted to write a quick but HUGE thank you as we enjoyed the evening reception (PARTY!) Ioved our wedding so much and had lots of compliments on your singing garage and DJing! You were amazing! and we hope to have you sing at another event for us again in the future. We hope you had fun too!
Sophie and Matt
Venue: Cottonwood Hotel, Bournemouth
Event: Wedding Reception
Just wanted to say a massive thank you once again for the brilliant performance you gave on Saturday night. It was one of the best nights I've had in a very long time. Hope you got home ok after being locked in the Golf Club. I would definitely recommend you and hope to use your services again in the not too distant future.
Leita and Ray
Venue: The Boyce Hill Golf Club, Essex
Event: 60th Birthday Party
My husband and I would like to say a huge thank you for singing at our wedding. I knew when I first heard you at a Hampshire wedding show that I would do anything to make sure you sang on our special day, and I'm so glad you could. Not only was your voice absolutely beautiful, I loved your sparkly dress which helped get the party started! It has been a few weeks now since we got married and our family and friends are still talking about you and how wonderful you were. Lots of guests have said they thought a song was being played and they were so impressed when they realised that it was you singing. I could not fault your talents in any way and you really did make our evening special, we hope you enjoyed the dance that my niece and step dad surprised us with.
Mr and Mrs Needham
Venue: Boddington Village
Event: Wedding Reception
Thank you Chanelle for making my 50th truly memorable. Your singing and DJing was outstanding and I have had so many comments post the event stating what a fabulous singer you are and what a difference you made to the whole event. The dance floor was full all night and thank you for adding to the music you allowed me to select. Wishing you the success you deserve.
Dirk Jones
Venue: Burhill Golf Club, Walton-on Thames
Event: 50th Birthday Party
I'm just writing to say thanks again for your amazing entertainment skills at our wedding in Rome. You were incredible! You judged the atmosphere perfectly throughout the day and helped out no end with making sure everything ran smoothly on what was a very action packed day. You were much much more than musical entertainment and it was brilliant to have you there! Thanks also for helping out with the music system so that my cousin could sing.
Max and Beatrice
Venue: Private address, Rome, Italy
Event: Wedding Reception
Thank you so much for all that you did at our wedding. It was amazing! I have had so many comments on how good you were! Glenmore house have also asked me for your details for charity events they run!!! You were amazing at keeping everyone up on their feet! And even the people I have never seen dancing were up!!! Once again thank you.
Lesley & Michael
Venue: Glenmore House, Surbiton
Event: Wedding Reception
Hi Chanelle! Thank you so very much for the fantastic music, it was really enjoyed by all! Your setup was very professional and your singing is absolutely beautiful, we couldn't have asked for more, thank you! We are having a great time in the Maldives, it really is paradise, all that's missing is your singing! If we are ever in the need for another DJ/singer you will definitely be on the top of our list! We have already been recommending you to all our friends and family! Thanks again
Mr & Mrs Borowicz
Venue: Easthampstead Park, Berkshire
Event: Wedding Reception
Chanelle was fantastic and was the right choice for us at our wedding reception. Chanelle played our song choices and encouraged people to dance with us during our first dance, which was very nerve racking but ended up to be really fun. Our guests loved Chanelle and three weeks after our event are still talking about the wonderful reception that we held. Our day and evening were truly magical and was helped by Chanelle topping our night off with her set & DJing.
Mr & Mrs Harrison
Venue: Gorse Hill Hotel, Woking
Event: Wedding Reception
I just wanted to say thank you so much for giving our ladies an amazing evening, the feedback has been fantastic and everyone had a wonderful time.
Annie Green
Venue: Army Golf Club, Aldershot
Event: Ladies Night
Hello Chanelle. This is a massive THANK YOU!!!!! Your have an amazing voice and every person has said how great you were and played music for all ages even my 88 year old granny! The dance floor was full which made my night! Thank you thank you thank you!!!
Mr & Mrs Harris
Venue: Private Home, Effingham
Event: Wedding Reception
We found you at a wedding fair and from the moment we heard your voice we knew you would be perfectly suited at our wedding. Thanks so much for being our singer and DJ. We were concerned that after all the food we had served our guests, they wouldn't be in the mood for dancing. However, from the end of our first dance song, the dance floor was always full. Your fantastic voice and your choice of songs kept everyone entertained all night. We received many positive comments from our guests on how great they thought you were and they were all disappointed when the music had to stop at midnight. You totally helped drive the fun atmosphere and everyone had a great time.
Simon & Louise
Venue: The Brooklands Hotel, Weybridge
Event: Wedding
Many thanks for another excellent evening. I have had several mails today regarding the party and in all cases the compliments about your singing and choice of songs/music was unanimous in their appreciation, well done.

I hope you enjoyed the evening yourself and had a safe journey home. Once again -just fantastic and thank you! You now have a new set of fans which I hope will lead to further bookings in the future.
Chris
Venue: Army Golf Club, Aldershot
Event: Charity Dinner & Dance
Thanks for the superb performance you gave for our engagement party out in Rome! It was well worth flying you out there and you created a brilliant atmosphere with your music and your singing. The Italians loved it and want you out there again! Thanks again for making such a great effort and making everything run so smoothly. Another amazing performance!!!!! Thanks a million!
Max & Beatrice
Venue: Private address, Italy
Event: Engagement Party
Both Naeem and I would like to thank you for playing at our wedding on Saturday. We were delighted with the array of music that you sang and played throughout the evening. I think that the fact that the dance floor was never empty says it all. You mixed our cultures beautifully and we loved the French songs you sang! Thank you for going out of your way to set up early and we would not hesitate to recommend you to any of our friends. Many them throughout the night complimented your talent and mentioned how great you were!
Laura and Naeem
Venue: Northbrook Park, Surrey
Event: Wedding
Just a quick thank you for helping to make the wedding celebrations on Saturday a fantastic success. Appreciate that it must have been harder work for you singing to a near empty room for your first session, but the weather which was better than we could possibly have expected kept most of the guests outside for much of the reception and the mix of sweetie table, bar, chocolate fountain and photo booth didn't help you much with respect to those that were inside. Fortunately your beautiful voice carried to all corners of the reception area and was enjoyed by all. Thanks for the chance to say a few words and distribute the gifts, it's generally all the little touches at weddings and similar events that turn a great celebration into a fantastic one.
Andy Greene, Father of The Bride
Venue: Royal Holloway University
Event: Wedding
We want to thank you so much for your outstanding performance at our wedding, you truly have a beautiful voice and you are a fantastic DJ, everyone was commenting how excellent you are and how amazing your voice is, and how professional you are. It was really great to see everyone enjoying themselves, and it's great to see you enjoy yourself, and get involved with the guests. If we hear of anyone looking for a singer and performer I will not hesitate in recommending you, and we would love to hear you again.
Dean & Leanna
Venue: Abbeymore Golf Club, Surrey
Event: Wedding
Thanks so much for last night, you were truly amazing! Everyone loved you and your help to organise the night was second to none. I will be the first to recommend you to all my family and friends. Take care and who knows we may meet again…
Remzi and Kay
Venue: Tudor Barn, Eltham
Event: Wedding
I thank you so much for singing and DJ at our Birthday Bash. So many people remarked on your lovely voice and how you got everyone to dance. You look great, you sound great, and it made the night so great. Thank you again.
Cherril Starmer, Meeting and Events Sales Manager at The Thistle Hotel
Venue: The Thistle Hotel, Brighton
Event: Birthday Party
I saw Chanelle perform at a local wedding fair and was really impressed with her voice. I immediately booked her for my wedding. We had the added bonus of her firstly performing, she also sang our first dance song, Roberta Flak's "The First Time Whenever I Saw Your Face" beautifully. Her voice is amazing and she also sang an Italian song for us. Afterwards she became a DJ. She was very flexible and accommodating in all of my many requests and everybody commented on how great she was. Fantastic value and would definitely use her again.
Samantha and Joe Bellanca
Venue: Pennyhill Park Hotel, Bagshot
Event: Wedding Reception
Amazing! Chanelle I don't think that 'Thank you' is enough for your outstanding professional performance that you gave at Hayley and Adam's wedding reception at the Thames Lodge last Friday evening. Your singing was outstanding and such a pleasure to listen and dance to. Your communication before the event regarding play list etc was top class.
The feedback I received from family and guests alike, even the hotel events manager, concerning your performance exceeded all of our expectations, even fighting for a space on the dance floor when you started your 'DJ'ing', so much fun!!!! I don't think there was a single person still seated!
100% faultless Chanelle, a massive thank you for making the wedding reception one that we will always remember!
Ray, Father of The Bride
Venue: Thames Lodge
Event: Wedding Reception
Chanelle, thanks for the brilliant evening of entertainment last Saturday at the Yacht Club in Hamble. You managed to entertain 100 sophisticated French people along with the 30 of us rowdy English people perfectly. Your singing is amazing and your choice of music kept us dancing all evening. Next time we need a later licence! Thanks a million and I hope to see you again soon.
Max
Venue: RAF Yacht Club, Hamble
Your beautiful voice absolutely blew us away. We were so impressed. Your performance made my birthday even more special. Everyone enjoyed your performance immensely. You are professional and fabulous. I would definitely have no hesitation in recommending you to my friends. If I may say so, your performance far outweighed all of my expectations. I knew you would be good but I was blown away. Thankyou.
Angela
Venue: Waldorf Astoria, London
Event: 50th Birthday
Thank you so much for such a lovely evening, everyone had such a fab time thanks to you and said what a great voice you have! You got everyone up on there feet and I didn't stop dancing my feet are still killing me! Thanks again xx. Would highly recommend you.
Claire and Ray
Venue: Bulls Head Hotel, Kent
Event: Wedding
Thank you so much for entertaining us so well at my daughters wedding. What a stunning performance from such a professional,versatile and good looking lady. We really did have it all, and more. Everybody kept asking me where did you get this great singer, and I'd just like to pass on their compliments and best wishes. Thank you again so much
Jim Brown
Venue: Esher Rugby Club
Event: Wedding
I would like to thank you once again for making my 50th birthday such a memorable evening. My family and friends will be in touch for the events that they talked to you about - you're about to be very busy!
You are clearly very sensitive to the needs of a big group with your gentle singing during the meal all the way through to keeping us dancing and singing for hours afterwards. What a gift! On a personal note, may I say that you are absolutely delightful company and you helped create an intimate and warm atmosphere that made a big event into a family event.
I couldn't have been happier. Wishing you the best in life...
Mr Deighan
Venue: Thistle Hotel, Brighton
Event: 50th Birthday
I just wanted to say a massive thank you for being the best DJ & singer that we could have ever booked!! Everyone had such a cracking time at the party, made all the more fun by your tunes and bubbly & easy going character.
Nick Knight
Venue: Farmhouse in Sevenoaks, Kent
Event: Glamping style Private Party
I was hoping that you could pass our regards and thanks to Chanelle. She was fantastic at our wedding and everyone really enjoyed her singing. I would be more than happy to recommend her to anyone who is looking for a wedding / party singer.
Kerry Targget
Venue: Pennyhill Park, Hampshire
Event: Wedding
Great night and performance we regularly book Chanelle through-out the year.
Ginny
Venue: The Links Public House and Hotel, Fleet
Thank you for singing at my mother's funeral, we were all touched by your performance of Wind Beneath My Wings, it was beautifully sang, she would have loved it.
Susan Harris
Venue: All Saints, Nunhead, London
Event: Funeral Service