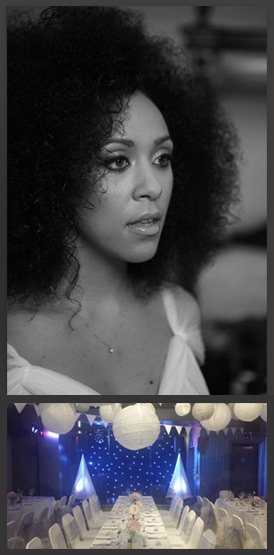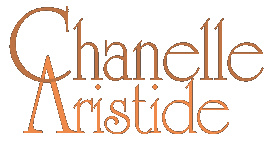 Talented singer and performer
Chanelle is a talented performer with a versatile vocal ability and can sing almost any style of music.  She is a highly regarded and requested artiste, with great stage presence and interaction with her audience.
Chanelle has a wealth of experience of over 15 years' as a vocal performer, performing at many venues all over the UK. To include Tilney Hall, The O2 Islington, The Lancaster Hotel, Coppid Beach Hotel and Holiday Inn. Chanelle ensures a professional and caring approach is taken to making your occasion's entertainment run smoothly, be that at your Wedding, Private party, Corporate event or sadly a funeral.
Chanelle has top quality PA sound system and lighting effects, as well as extensive public and personal liability insurance.
To give your occasion a more personal touch, Chanelle will learn 2 songs of your choice.  This opportunity is usually used to cater for your first dance song choice, a birthday dedication, or just because it is your favourite song and it's your party.
Hotels
Golf Clubs
Corporate events
Restaurants
Weddings, private functions etc
Funerals
Weddings, Functions and Party Nights
As a true all round performer Chanelle performs songs across decades from 1960's to present day.  Singing songs from great performers like Stevie Wonder,  Robbie Williams, Jon Bon Jovi and in the style of the greatest Divas of all time across the last 5 decades, including Aretha Franklyn, Dusty Springfield, Candi Staton and modern Divas Whitney Houston, Beyonce, Amy Winehouse, Alicia Keys and Jennifer Hudson.  Her ability to sing across a number of Genres makes the music and performance dynamic with something for everyone to enjoy.
Video

Video production by Angela Mastronardi
Diana Ross Tribute Performance
Diana Ross the queen of Motown and lead singer of The Supremes. Chanelle can perform in tribute to this leading lady performing all the favourite classics ballads and dance hits! Click here to listen to a sample
Whitney Houston Tribute Performance
You can also book an exquisite performance by Chanelle as the diva Whitney Houston, one of the most celebrated female singers of all time! Chanelle performs all her hits from the 1980's, 1990's through to her more upbeat songs of the 2000's. Click here to listen to a sample.
Dining and Easy Listening
For an easy listening performance Chanelle can perform in the styles of Nora Jones, Nina Simone and Eva Cassidy among many others.  Creating an exquisite set of music ideal to perform during your wedding breakfast or performance where the music forms the background to dining.
Performing Genres
Soul
R&B
Jazz
Rock`n` Roll
Pop classics
Funerals
Choosing the right music and setting the right atmosphere at a loved one's funeral is an opportunity to celebrate their life by creating a more memorable dynamic.
Preparation
We shall discuss your song choices and the music available for each, from modern day songs to hymns depending on the type of service. The songs are usually performed with the use of a backing track or can be sung acapella.
The number of songs required will depend on the length of your service but usually range from two to four.
Music examples
Abide with Me
Ave Maria
Pie Jesu
The Lord is My Shepherd
Here I am Lord
You'll Never Walk Alone
That's Life
You Raise Me Up
Wind Beneath My Wings
Songwriting package
Bespoke songwriting package available for your first dance a dedication or a farewell message. Directed by you written by Chanelle and producer Roger Betts. Find out more at www.melodyrise.com